The historic downtown district is home to many popular businesses, both long-standing community staples and newcomers. With thousands of tourists visiting this lakeside town each year and a growning residential base, the charming downtown is a great location for your next business venture.
Economic Profile from Ozaukeebusiness.org
Consumer Spending from Ozaukeebusiness.org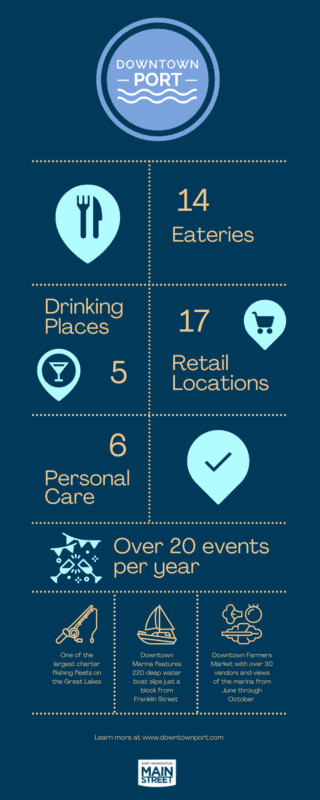 Download a PDF of financial resources or find specific financing resources below.
Port Main Street Grants
Sign Grant – Up to $250 grants to reimburse up to 50% of the cost of an exterior business sign
Facade Grant – Up to $1,500 to reimburse up to 50% of the cost of approved exterior upgrades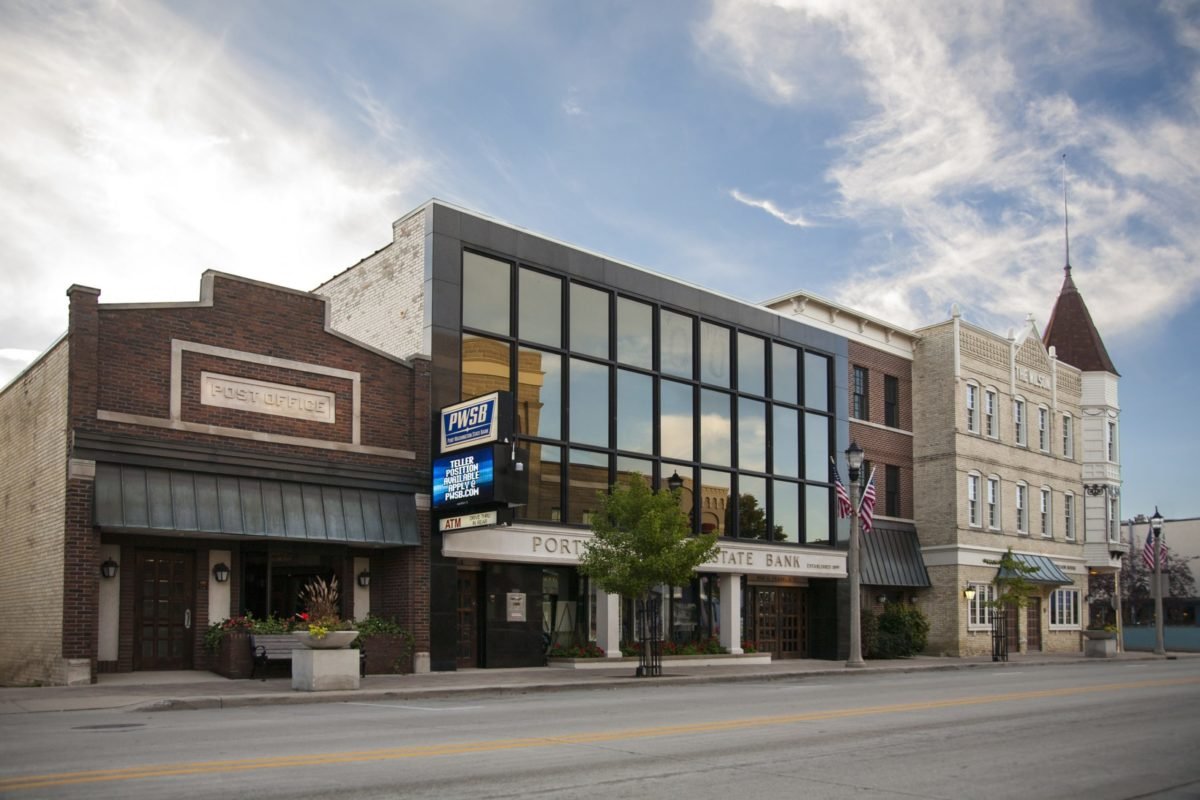 Community Loan Program 
Port Washington State Bank offers low-cost loans between $5,000 and $50,000 for new and existing businesses. 
To apply, submit a loan application to John Schumacher, VP, Commercial Lender at PWSB.
City Revolving Loan Fund
The Fund is a program of the City of Port Washington to promote affordable financing for businesses
City Planner Bob Harris is the contact for this program – rharris@cpwwi.org or 262-284-2600.
WEDC Resources
Wisconsin Economic Development Corporation has a host of financial resources, including statewide grants, Kiva micro-loan assistance, and support for minority and veteran-owned businesses.
Contact Main Street for more information or visit the WEDC.org website.
Here to Support You
There are local, state, and national organizations ready to help you bring your ideas to reality.
Your local business support. Contact Executive Director Kristina Tadeo to begin your business journey here.
WEDC runs the statewide Main Street program. They offer resources to start or grow your business in Wisconsin.
The new welcome packet is downloadable here or ask us for a print version.
WHAT YOU'LL FIND
Contacts
Vendor List
City Requirements
Main Street
Marketing
Events
I opened the Steerage Dining Saloon in Downtown port because it offers dual pathways for businesses seeking success.  It's a community with pride for its history, and so we try to embrace those same qualities here in our restaurant in order to grow that hometown pride.  At the same time, Port has garnered national recognition as a destination for people all around the country to come visit and relax.  The advantage of having both of those types of customers to grow our sales is a unique benefit to our business and the community as a whole.